2015.04.03

GDC 2015 presentation slides now viewable!

Hello everyone! As you may know, SWERY was a speaker at the Game
Developers Conference 2015, which was held from March 2nd to 6th.

We've decided to present to you the slides he used during his presentation.

(If you click the image below, you can view and flip through the slides.)

Designing for Empathy with Sensory Replication in D4
-65 Methods that could be Implemented Tomorrow-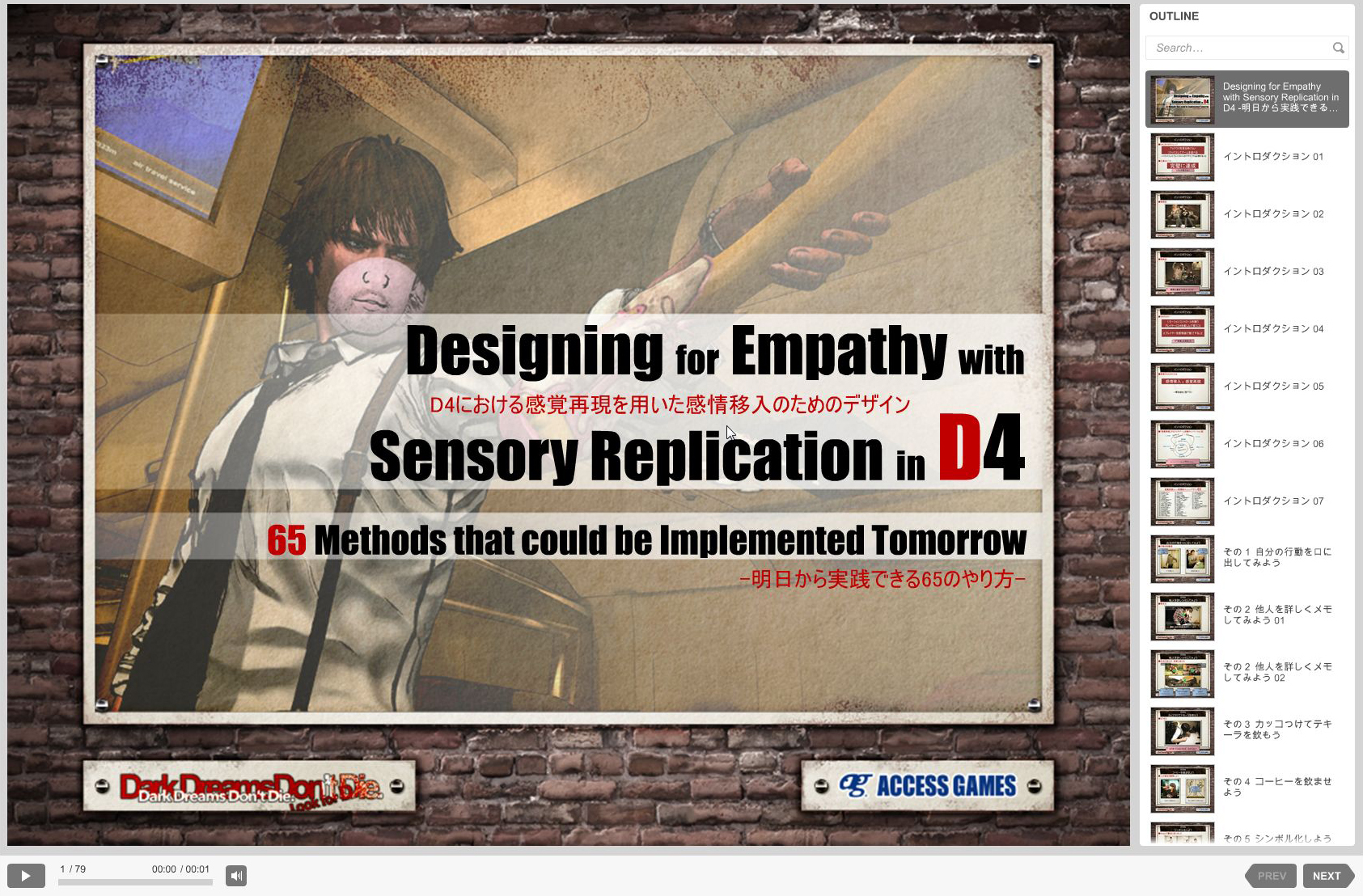 In his presentation, SWERY discussed 65 important points regarding the
ideas behind the game design used to create the sensory replication in
D4: Dark Dreams Don't Die, as well as how to enhance empathy in games.
Please check it out!